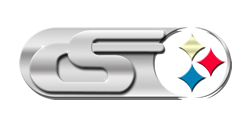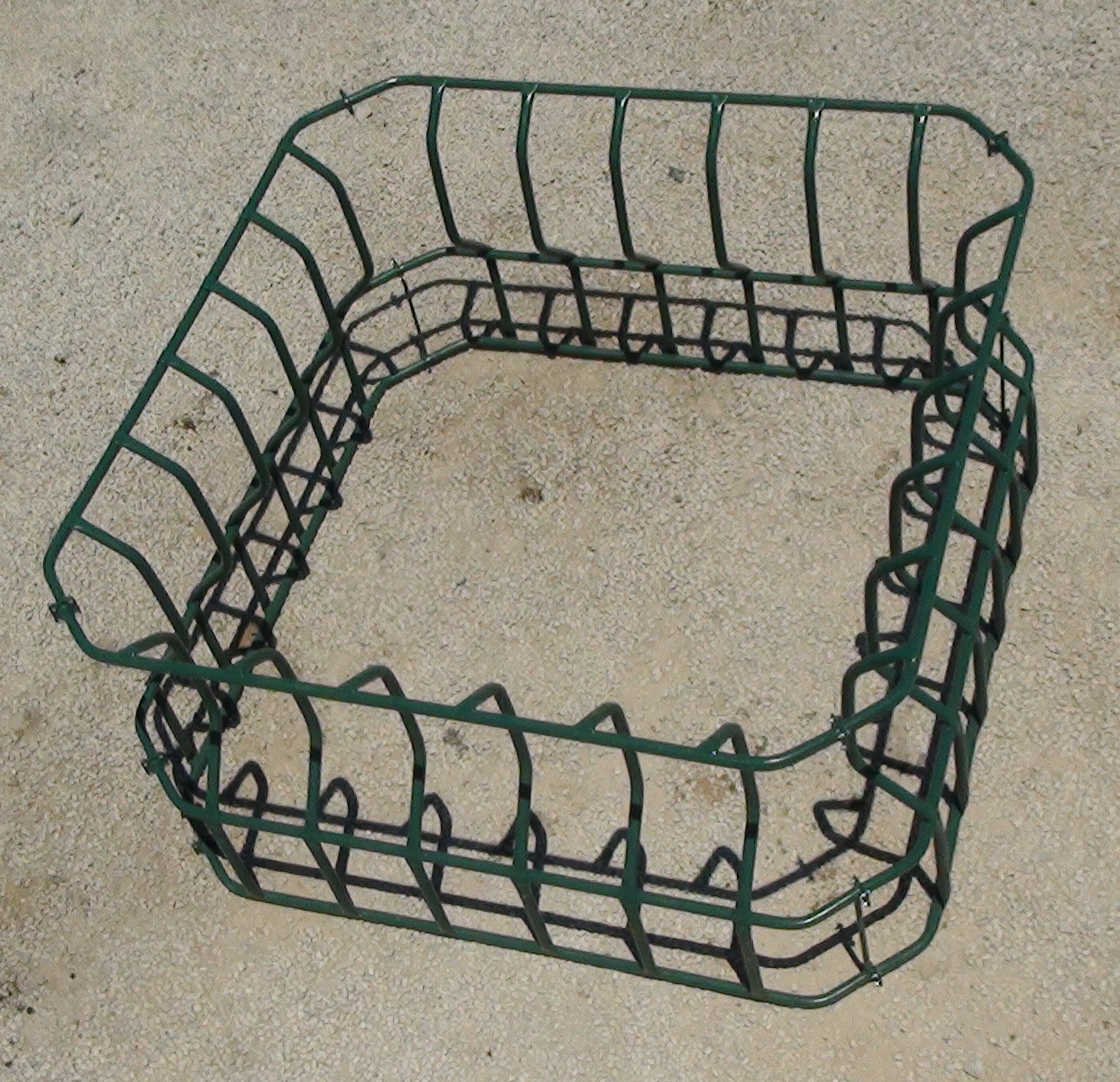 The best hay saving feeder on the market because the curve of the neck rails is the deepest of any feeder available. This is accomplished by making the extra bend at the top of the hay saving feeder which makes the top the same width as the bottom for easier loading.
1 5/8" x 11ga horizontal rails to extend the life of parts sitting on the ground
1 1/2" x 14ga vertical rails
Four piece hay saving feeders bolt together in the corners making it very easy to haul more than one in the back of a truck or on a trailer
Can load hay into the hay saving feeder with a bale bed or tractor and loader
Hay saving feeders are also easy to carry when fully assembled with either a bale bed or tractor and loader
All hay saver feeders are painted green just like the rest of our livestock equipment
Three styles available: All hay saving feeders are built the same except for the option around the bottom. The feeder options are listed here and pictured below:

Sheeted (used for feeding silage when not in a fenceline operation)
Standard
With Rods (the most common feeder that we sell)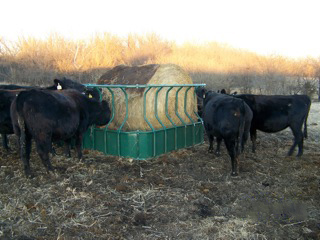 DAY 1 OF THE HAY SAVING FEEDER
These five pictures show a 4-day demo of the hay saving feeder in action. Look at the ground after each day to see how little feed is left beneath the heifers feet. After day 3 we took one picture from a distance and then took another one up close to show how well the hay saver feeder worked.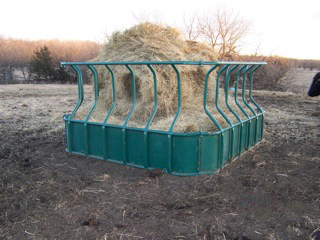 DAY 2 OF THE HAY SAVING FEEDER
DAY 3 OF THE HAY SAVING FEEDER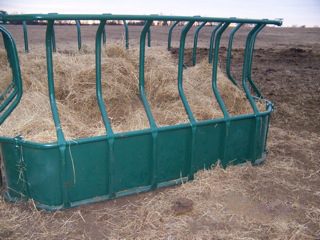 DAY 3 OF THE HAY SAVING FEEDER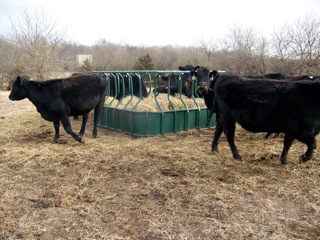 DAY 4 OF THE HAY SAVING FEEDER