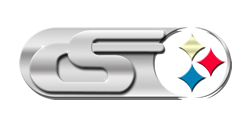 Corbin Steel not only offers a full line of livestock handling equipment, Hay Express Inline Hay Trailers and livestock feeding systems but also, to be a full service manufacturer, builds custom products to fit customer needs. The photos and information on this page are just the tip of the iceberg when it comes to what Corbin Steel has to offer in the livestock equipment and livestock feeding industry.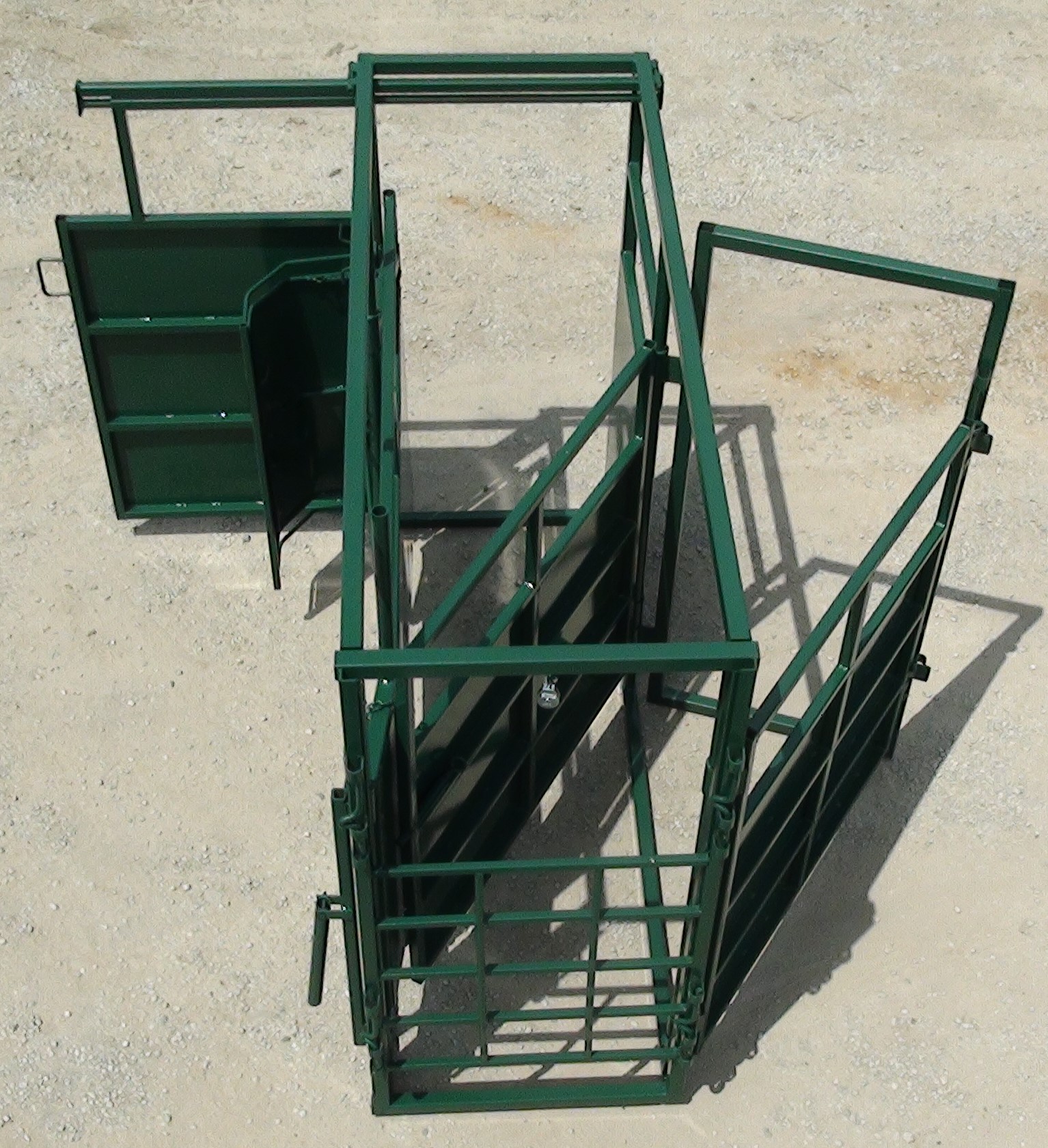 8' Y Sorting Alleyway
The Y sorting alleyway is 8' overall and the left hand side adjusted in to make the alleyway go from 30" to 20".

The sorting gate that is at the rear is a 5' gate that swings in and is latched to the left side of the alleyway to divert cattle to the right.

The sliding gate at the front is to keep cattle from backing up if they are going into a trailer and you are unable to get the trailer door closed.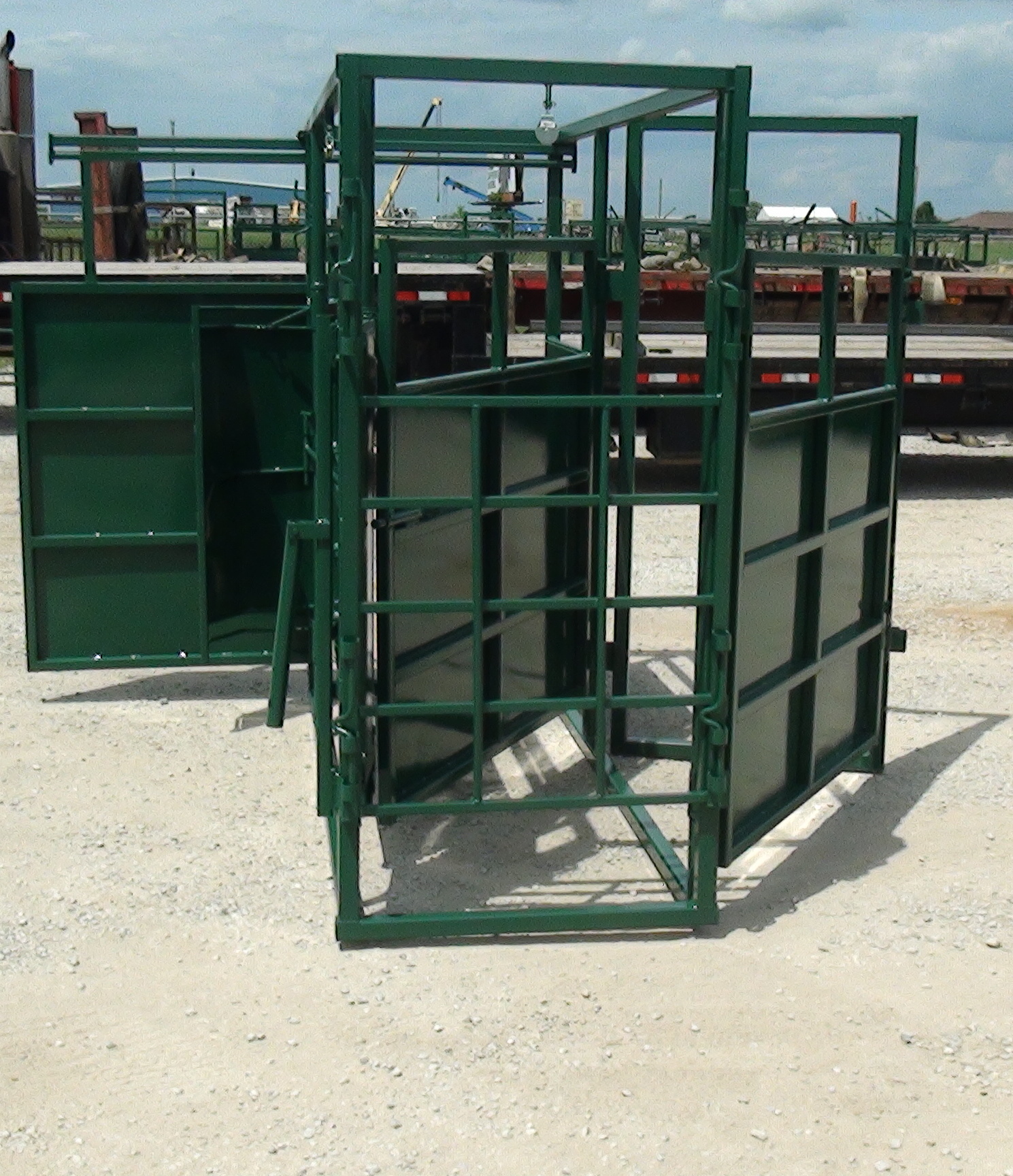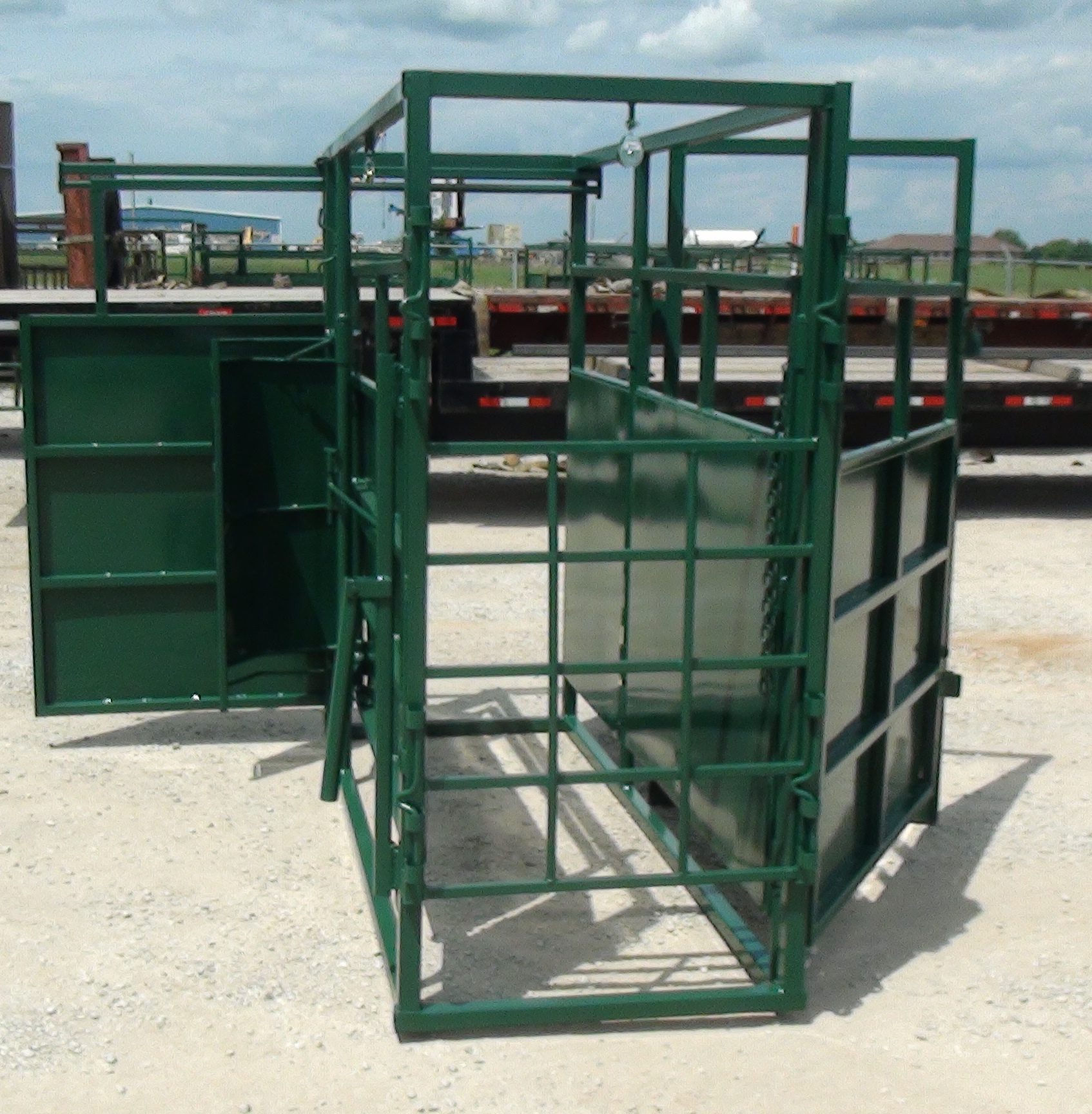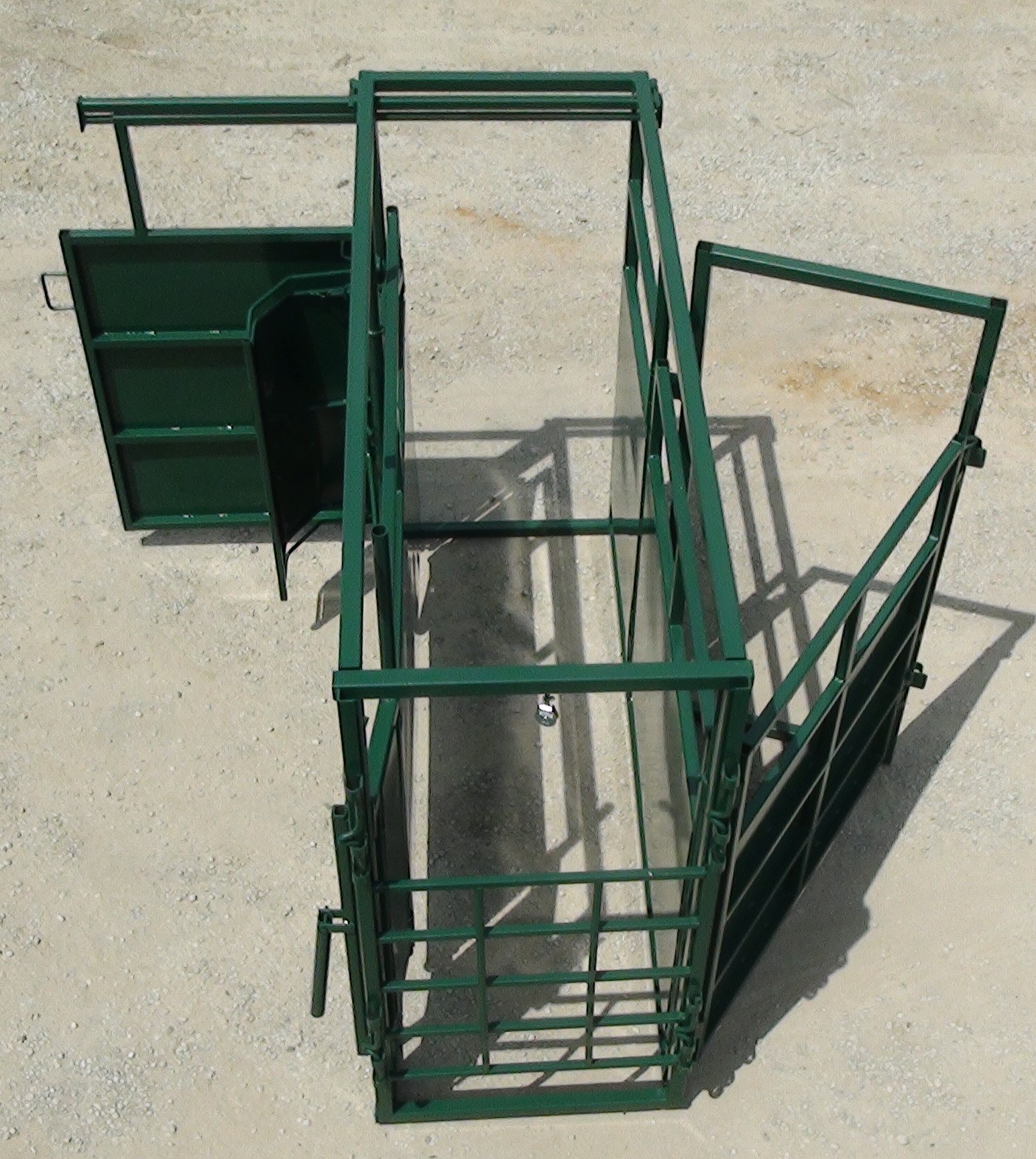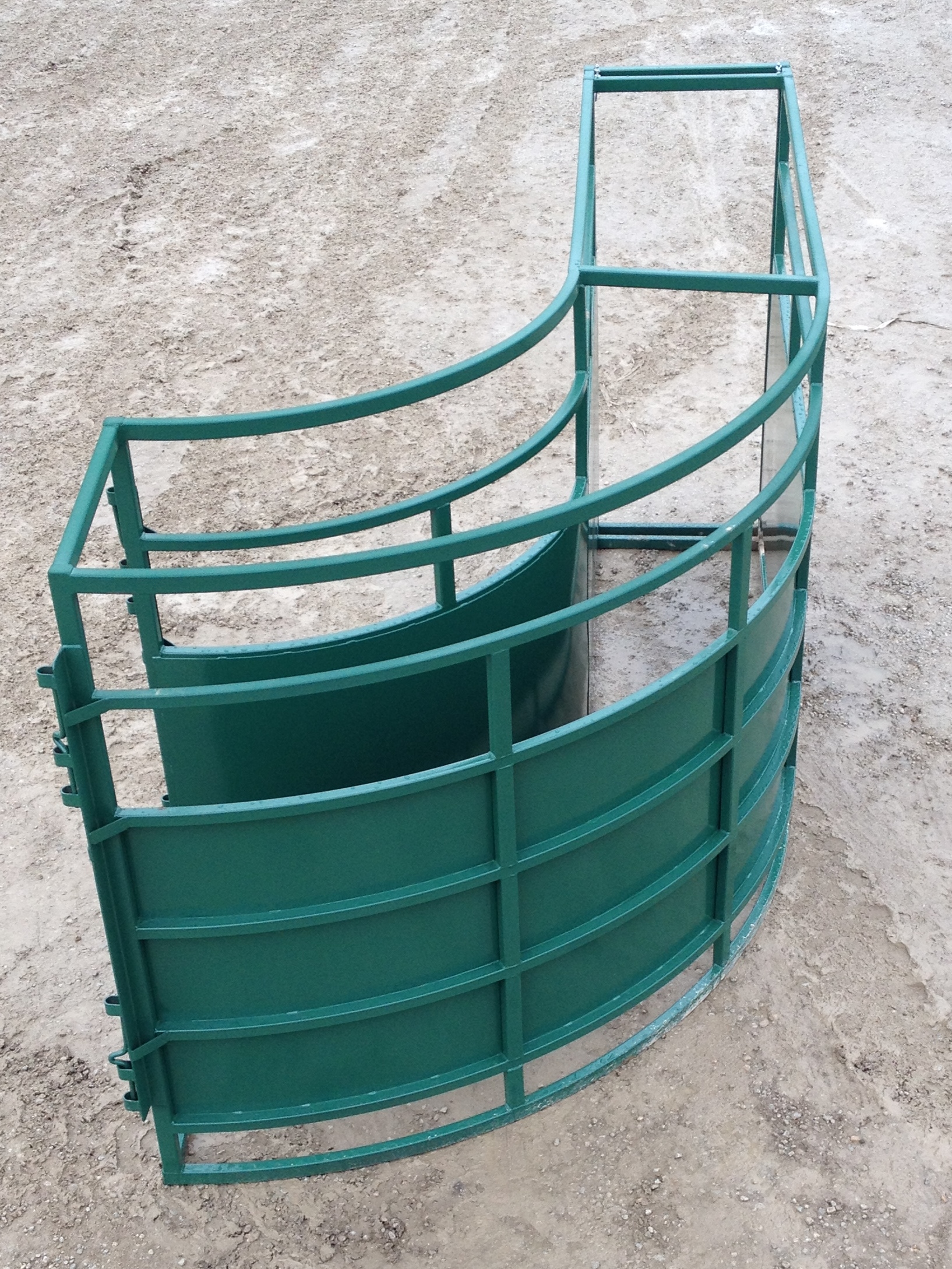 12' Curved Loading Alleyway
The 12' curved loading alleyway can be built as a left hand or right hand turn non-adjustable.

This alleyway was built with the 28" inside alleyway width just for loading larger cattle. Curved loading alleyways can be built to any width needed.

Sheeted with 14ga, primer and top coated, this alleyway is built just like all of the quality livestock equipment from Corbin Steel.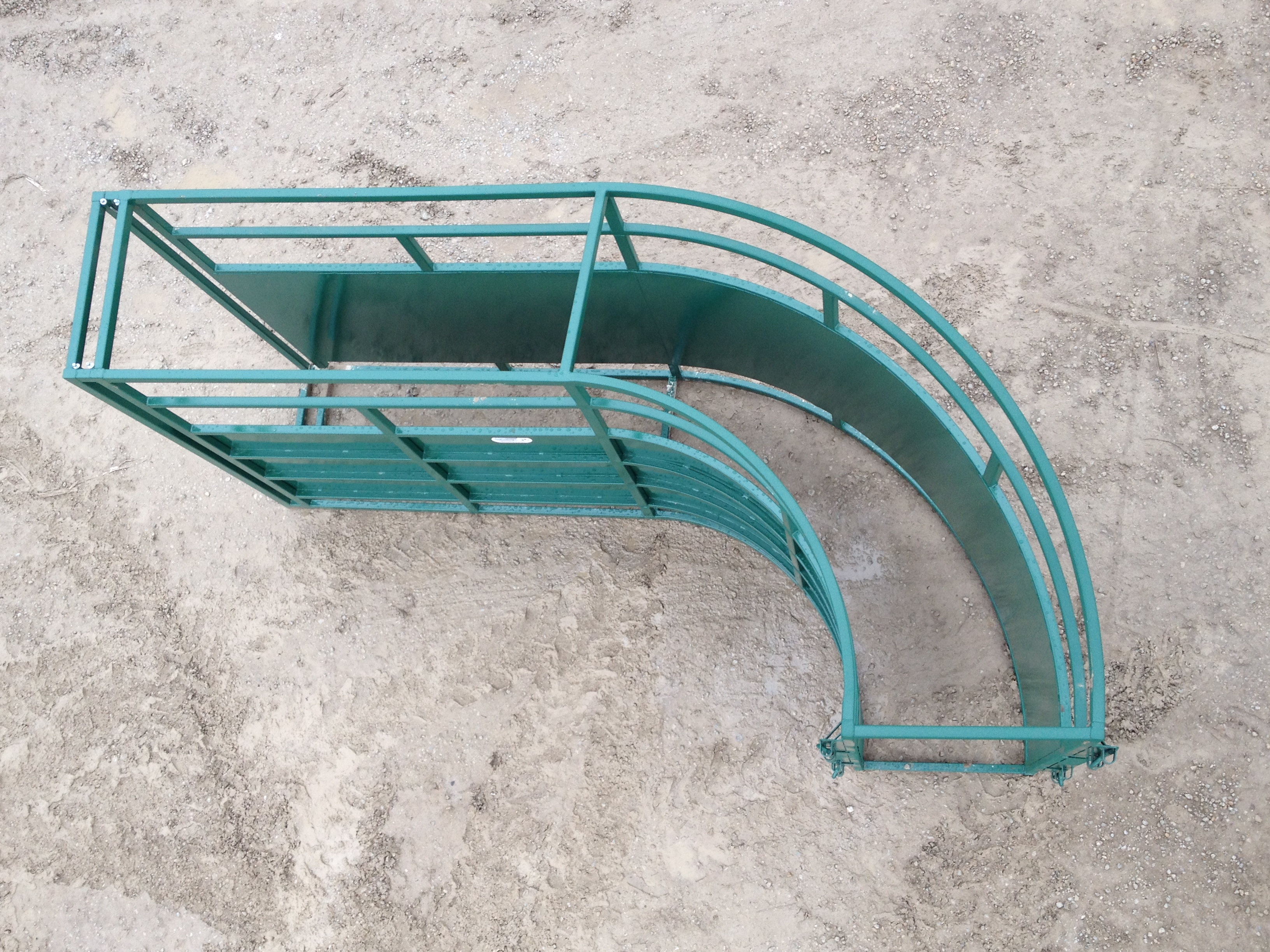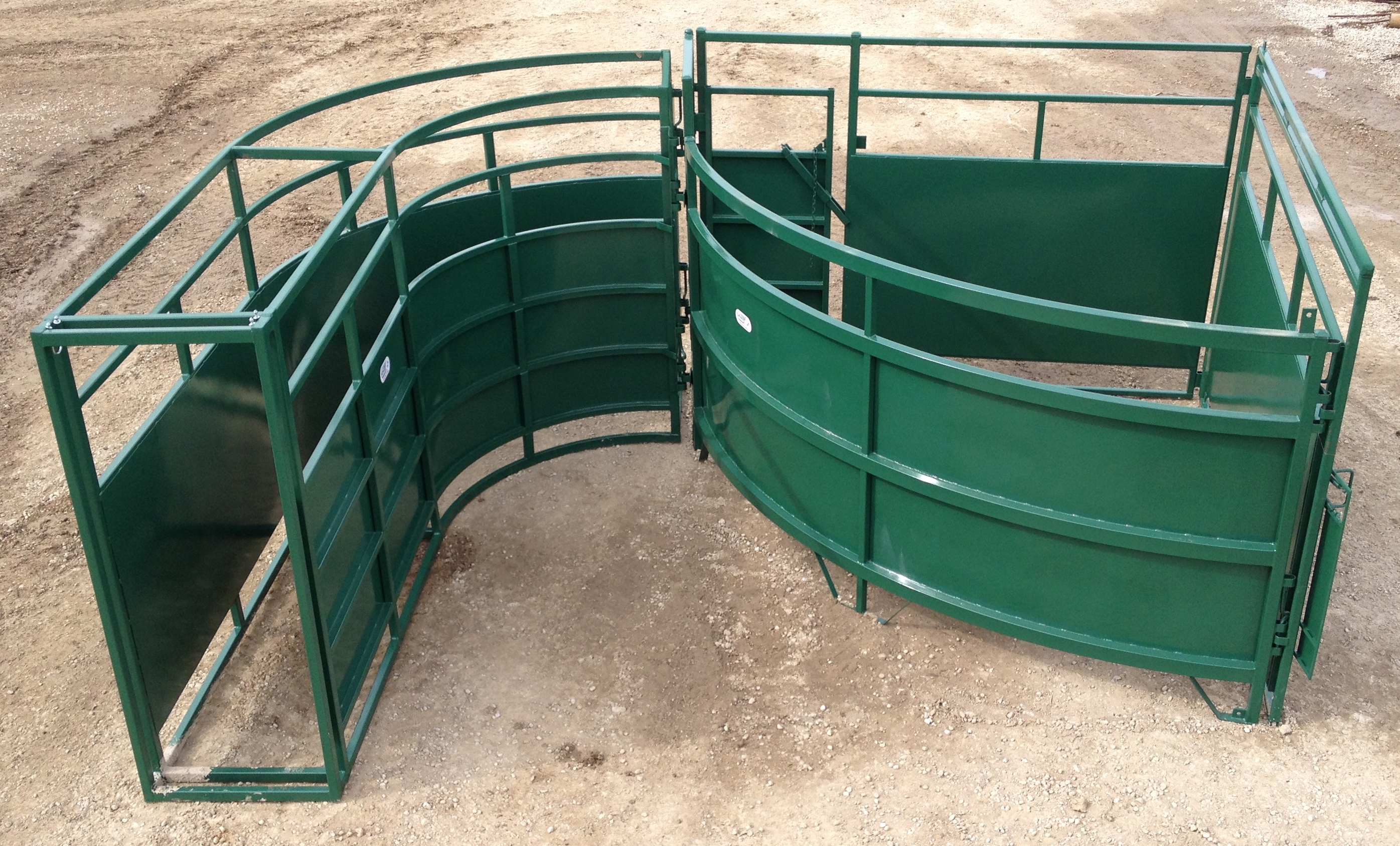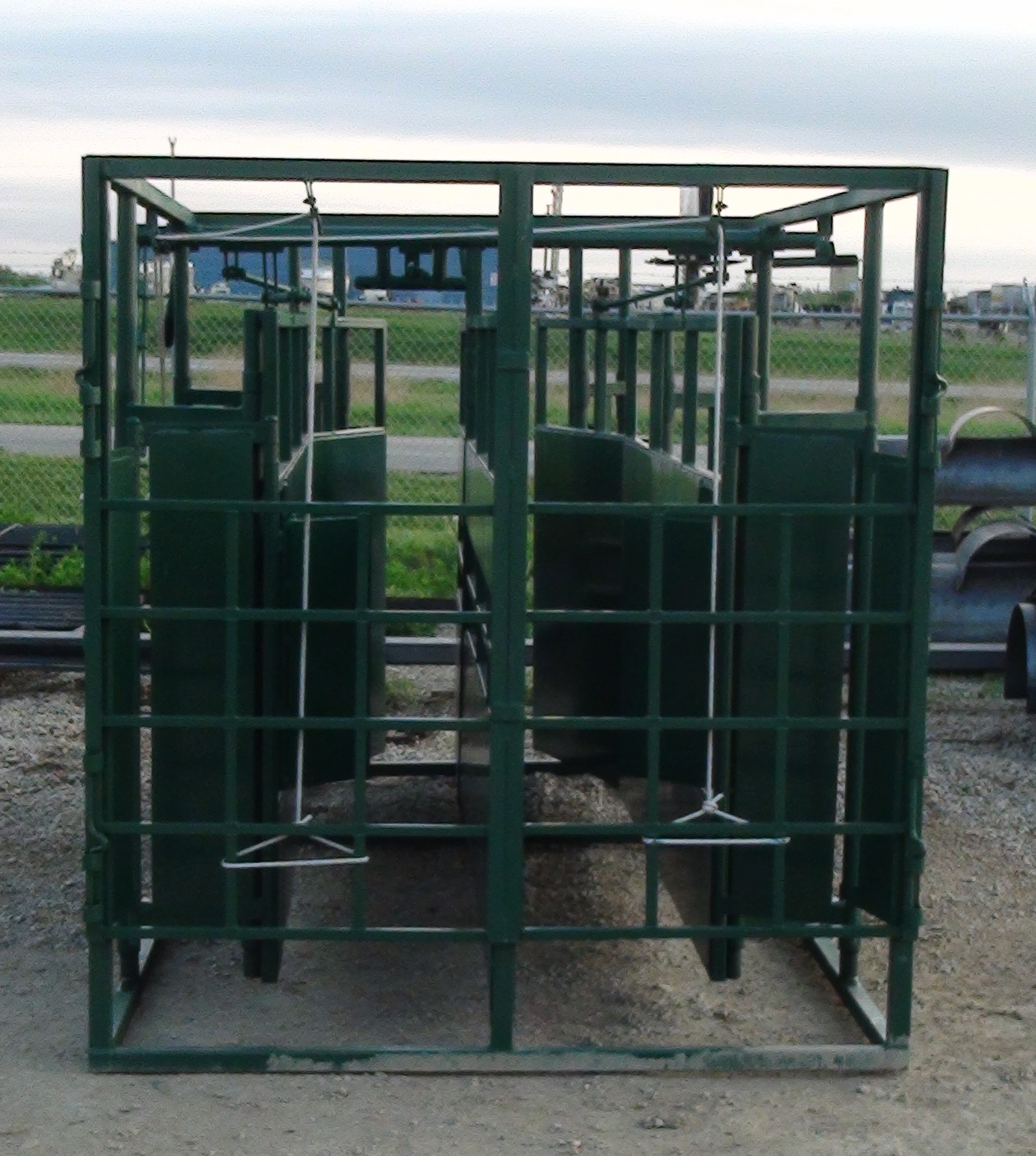 14' Double Professional Grade Adjusting Squeeze Alleyway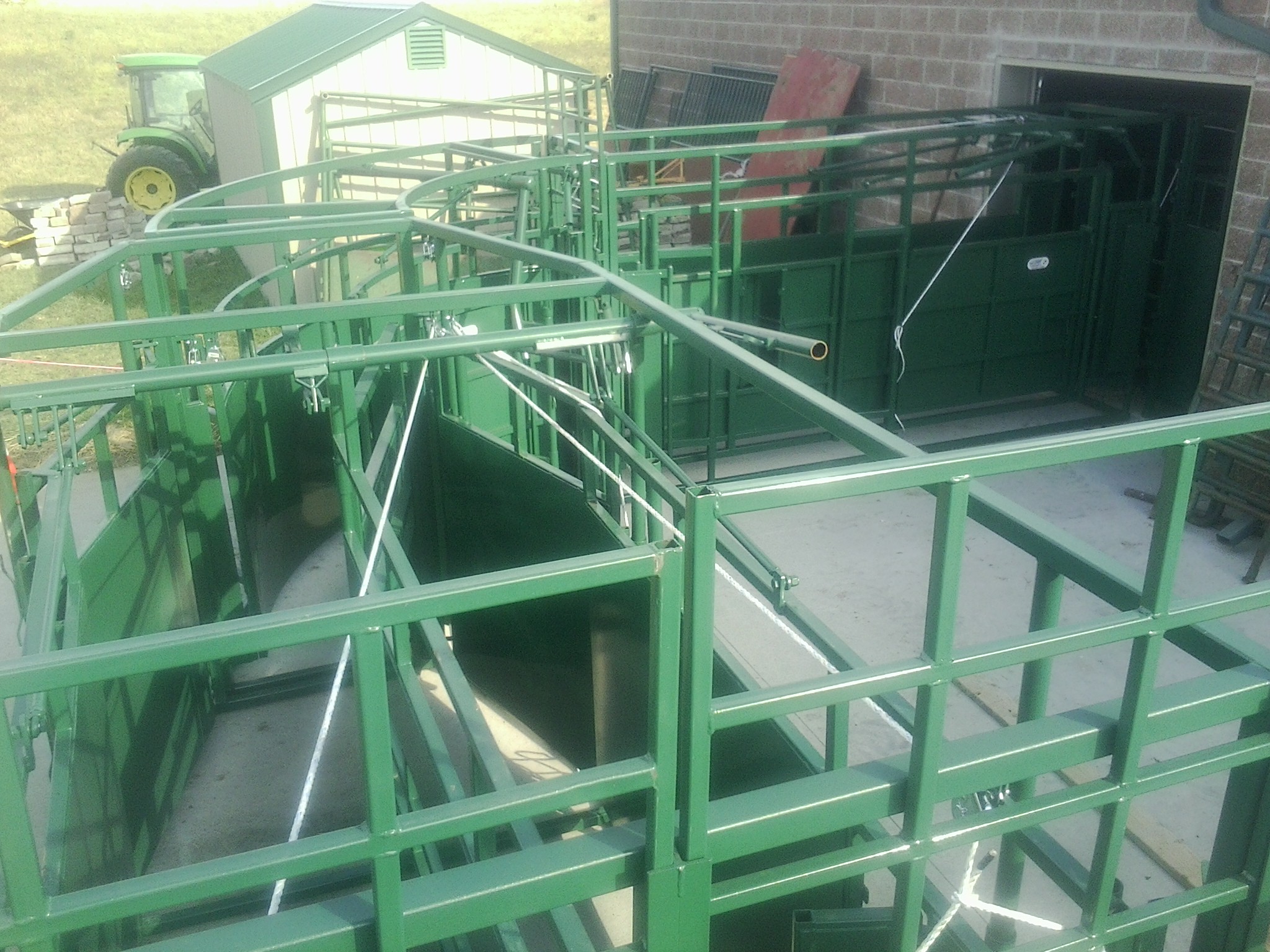 With 14' overall length and 6' overall width, the double alleyway is a great piece of livestock equipment that Corbin Steel offers to maximize the number of cattle that can be kept behind the squeeze chute if limited by length.
The double alleyway will adjust from 30" to 20" on each side which will make this alleyway work great for almost any size operation or cattle.
The overall length can be made longer to fit any situation
The adjustment on the double alleyway is the same as the squeeze chute and all of the adjustable squeeze alleyways.
No-back gates come standard at the rear of the alleyway along with the roll up gates.
The center pivot gate at the front of the alleyway is spring loaded so it will stay in the center keeping both lanes open for cattle to see until they pass through.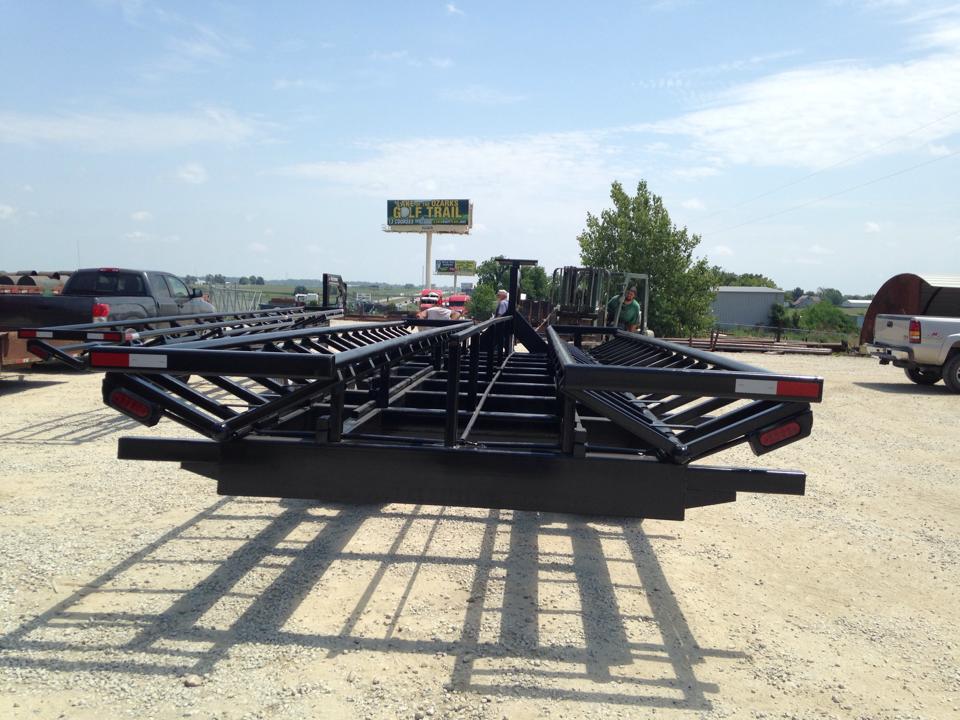 27' Double Hay Express Fully Hydraulic
Dual tandem 16K axles
Hydraulic dump, lock and raise
Braces on 18" centers
10' overall trailer width
Load 5' x 6' bales from the rear just like a normal inline hay trailer
Two 12K side wind spring foot jack connected together
30K rated gooseneck hitch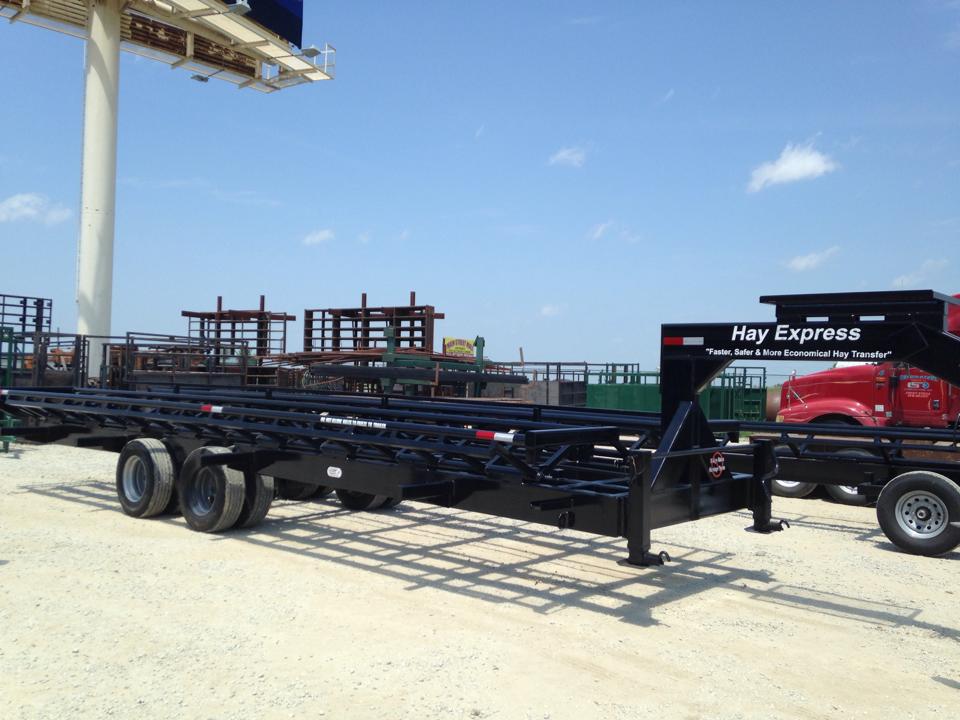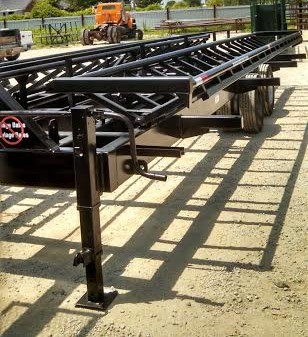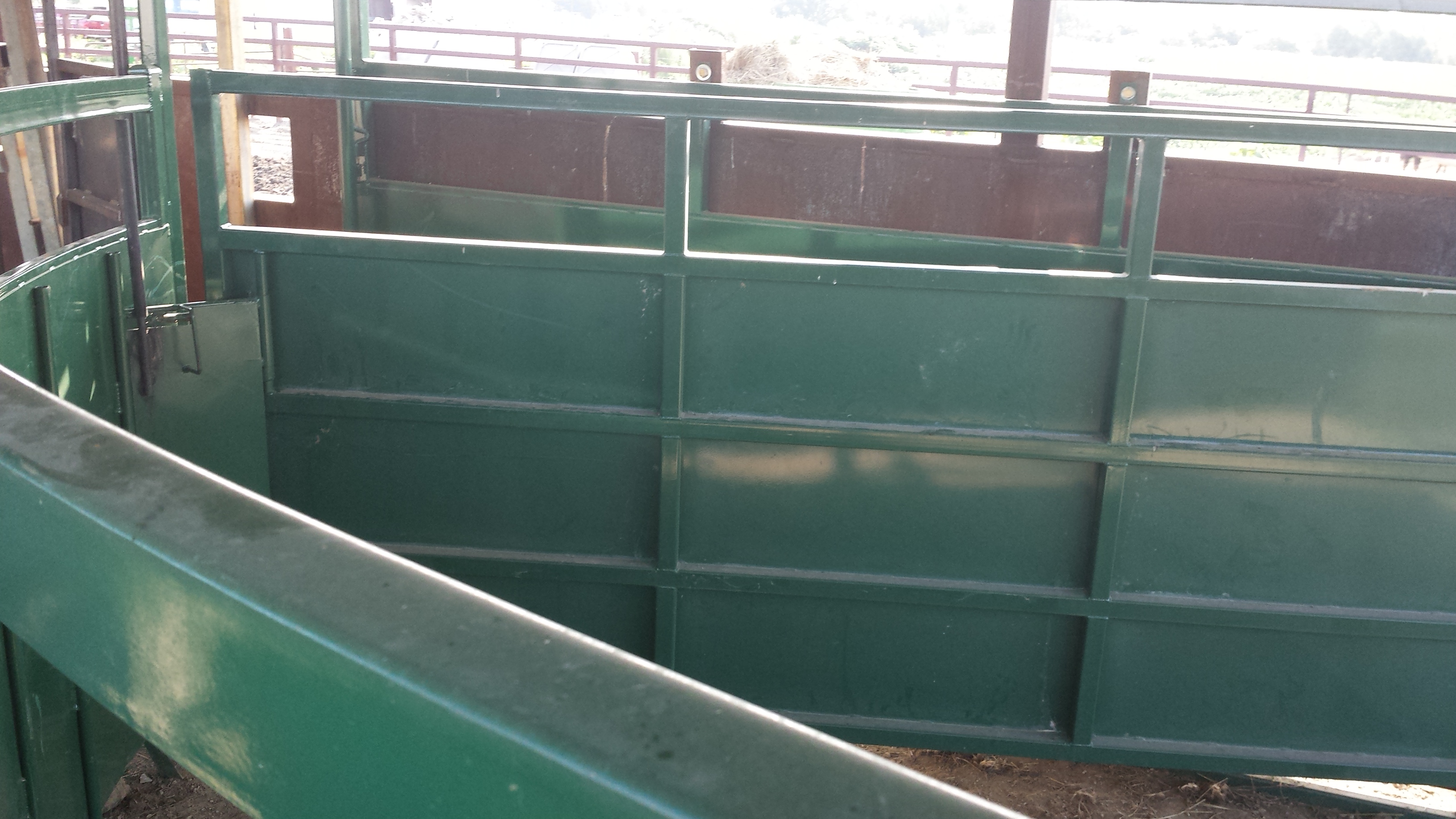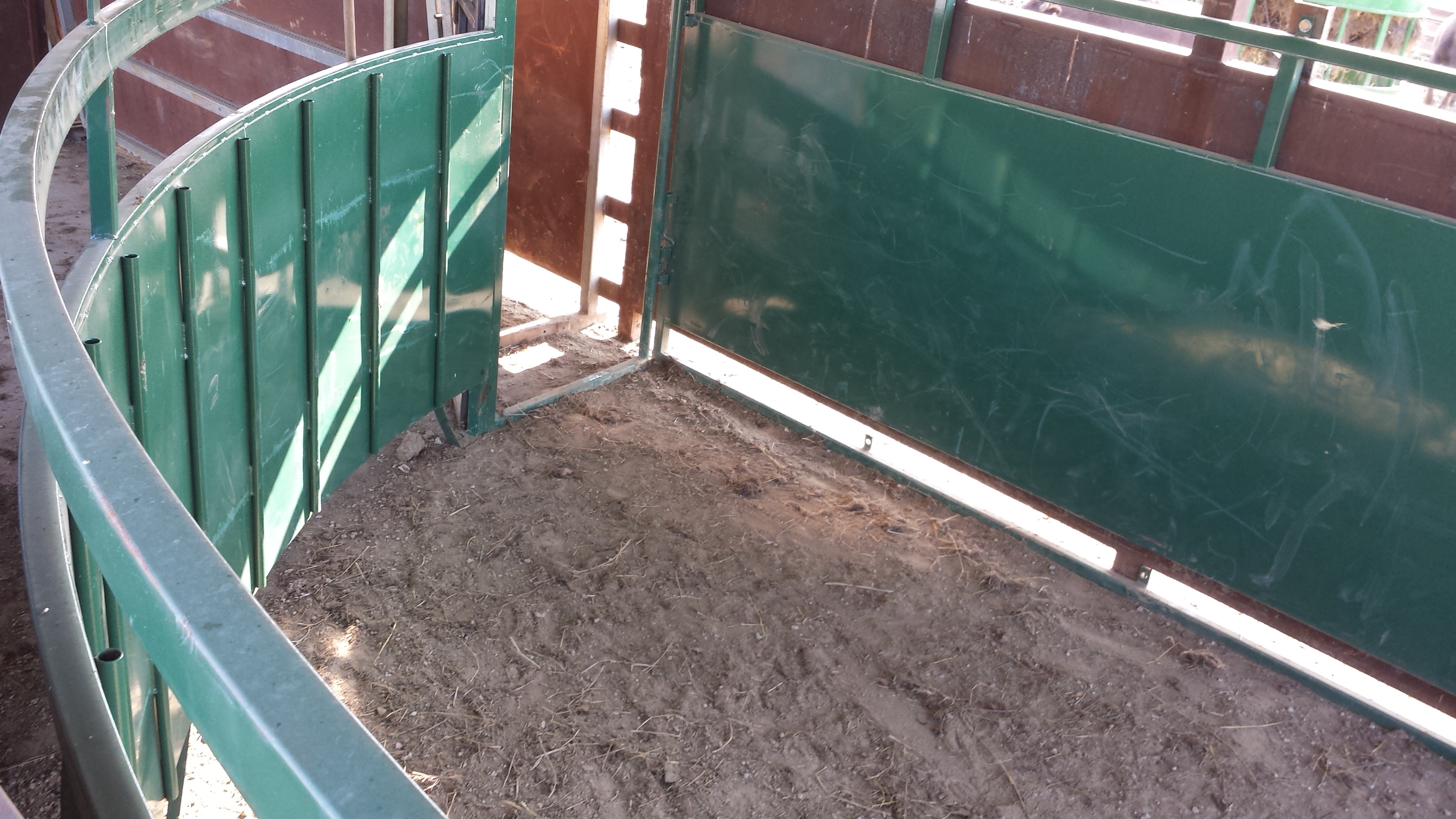 12' Buffalo Crowding Tub
36" exit and built completely out of 2" x 11ga square to handle the extra abuse of the larger and more flighty animals as shown in the lower photo and video

This tub was built with only a single exit but can easily have the second exit added to be just like our normal tubs.